BuckeyeThon Membership
As Ohio State's largest student-run philanthropy, BuckeyeThon relies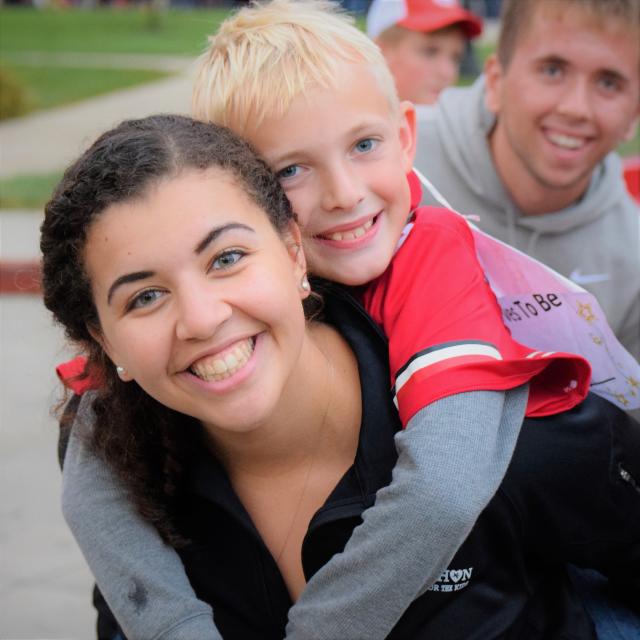 on its passionate membership base for its continued success year-round. Our 150 members coordinate all of the event planning, corporate partnerships, financial tracking, public relations, alumni relations, fundraising, and membership programs that BuckeyeThon executes throughout the year.
Applications for General Body membership are NOW OPEN! Please see application below.
To apply to be a BuckeyeThon General Body Member, fill out the online application and attend at least one information session. These sessions will be held:
Thursday, August 24 at 7 PM in the Interfaith Room in the Ohio Union
Wednesday, August 30 at 5:30 PM in the Rosa Ailabouni Room in the Ohio Union. An open General Body meeting to follow in the Cartoon Room in the Ohio Union.
Monday, September 4 at 7 PM in the Dave Griner Room in the RPAC
The application will close at 11:59 PM on Tuesday, September 5. Interviews for applicants who advance past the initial round will be held September 14 though 18 in the Ohio Union. All accepted New Members will attend an off-campus, overnight retreat on September 30 and October 1.
---
Contact Information:
Thank you for your interest in becoming a BuckeyeThon General Body Member! If you have any questions about becoming a General Body Member of BuckeyeThon, please e-mail the Director or Vice President listed below.
Vice President of Membership
Director of Membership Selection and Education